Due to "COVID19",  digital congresses are currently becoming a new component of professional training and networking. Therefore, Tim Bauer and Stefan Krojer, Heads of the "Think Tank Hospital Procurement 4.0" had the idea to organize the first "Virtual Congress of the Think Tank Hospital Procurement 4.0" on June 16, 2020 together with the members of the Think Tank and other actors. Other exciting offers based on this from the "Zukunft Krankenhaus Community" are also part of the initiative.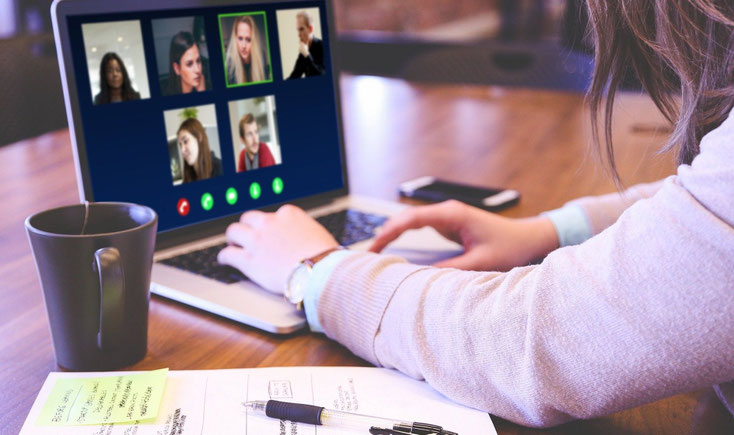 "Think beyond corona" - the first digital congress of the Think Tank Hospital Procurement 4.0
The concept:
At the kick-off event of the new online series "Do Thank - shape the future in hospital procurement with interactive online workshops" you will experience four high-quality presentations from the practice. In addition, a buyer keynote from Zalando and a keynote from a digital health expert. You will also be involved as a participant during the event and virtual networking will take place.
The Speakers:
- Alejandro Basterrechea, Head of Procurement Operations (Indirect Procurement) at Zalando SE
- Prof. Dr. David Matusiewicz, Dean and Director of the Institute, FOM University, Digital Health (requested)
- Prof. Hubert Otten (requested)
- Oliver Beye (University Hospital Halle)
- Tim Bauer (Klinikum Region Hannover)
- Vanessa Herbst (Klinikum Region Hannover)
- Nils Koch (SRH clinics)
- and much more
Moderation:
- Stefan Krojer (Think Tank Hospital Procurement 4.0)
- Tim Bauer (Think Tank Hospital Procurement 4.0)
All lectures, workshops and discussions deal with the current challenges of hospital buyers: the supply in times of "COVID19", the "long runner - digitization of the supply chain", the acquisition and retention of talents of generations X, Y, Z, as well as the role of sustainability in the purchasing process of the future.
Participation is free of charge
Participation is offered free of charge and we only ask for voluntary donations for the "Future Hospital Procurement Portal". The donations received will be used for the ongoing costs and the further development of the "community", as well as for a "thank you dinner" for all players in the "Virtual Think Tank Hospital Procurement 4.0 Congress".
Would you like to join in?!
Are you a buyer in a hospital, rehab facility or nursing home? You have the time & desire to help shape the virtual congress and thus actively to contribute as a speaker, co-organizer, moderator or (only) as a participant? Then contact us if you are interested or write us an email to kontakt@zukunft-krankenhaus-einkauf.de to submit your feedback and or dear support offer.
We look forward to seeing you!
Tim, Stefan & the team "Think Tank Hospital Purchasing 4.0"