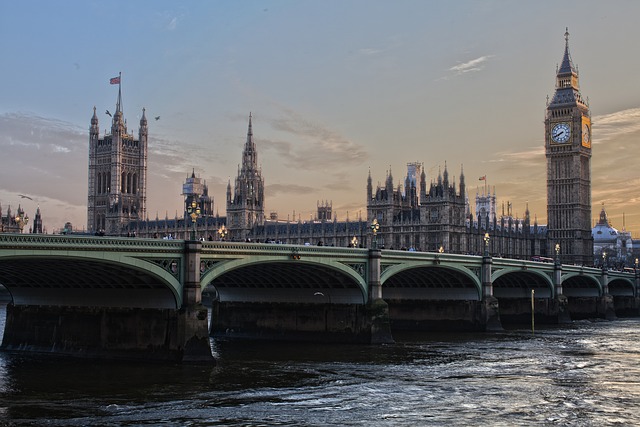 Seit 2016 kauft die englische NHS Supply Chain für ihre Kliniken ICDs, Stents und vielseitig mehr ein. Der Ansatz: Innovationen durch Einkaufsbündelung schnell in den Markt bringen und dabei auch noch Geld sparen. Ein draus sehr interessanter Ansatz. Vielleicht auch ein Erfolgsmodell für Deutschland? Warten wir die nächsten zwei Jahre noch ab, ob die NHS ihre angestrebten Einsparungen auch tatsächlich erreichen werden.
Hier die Beschreibung des Modells in Englisch (Quelle: https://www.england.nhs.uk/commissioning/spec-services/key-docs/medical-devices/) 
New system for buying and supplying high-cost medical devices in specialised services
NHS England is introducing a new nationwide system for purchasing expensive medical devices and implants used in specialised services. Its implementation is being rolled out from April 2016 and it is expected that the new approach will see savings of over £60 million reinvested into specialist care in its first two years.
What it will deliver
NHS England currently spends around £500 million a year on devices such as implantable cardioverter defibrillators (ICDs) for people with abnormal heart rhythms, bone-anchored hearing aids and bespoke prosthetics. There are wide variations in the prices hospital trusts pay for the same products, and in the rates of adoption and usage of devices across the country.
By taking a more rigorous commercial approach, the advantage of economies of scale and reducing price variations, it is estimated that tens of millions of pounds can be saved from the annual cost of devices currently being purchased – savings which will be reinvested into other specialised services and treatments.
It is thought that £12 million may be saved from the £80 million currently spent on ICDs, for example. While the price paid for dual-chamber ICD systems can vary by over 50% between different trusts.
In future, we believe that the national supply chain will also improve access for patients to new technologies by allowing novel devices, with proven effectiveness and value, to be adopted quickly, easily and at the best price.
For example, developments in miniaturisation and digital technologies are seeing injectable recorders, as opposed to implantable recorders, move some procedures from theatres into outpatients clinics. We intend to monitor and support adoption of such technologies using the new system.
There will be no restrictions on product use on introduction of the new supply chain. The system should see improved clinical practice and device optimisation, as clinicians will be able to choose the best device for the patient based on evidence.
How it will work
A single national approach for purchasing and supplying these devices has now been agreed between NHS England and NHS Business Services Authority. The new system for hospital trusts to order devices for specialist services will be operated by NHS Supply Chain.
The approach involves a transactional model involving zero cost to healthcare providers.
Rather than separate hospital trusts paying for the devices and being reimbursed by NHS England as previously happened, providers will place orders for devices with NHS Supply Chain at zero cost to them. NHS Supply Chain will then place the order with suppliers and invoice NHS England.
At launch, the new system covers the full range of current devices from a near-complete list of existing suppliers to the NHS. New devices will be added to the online catalogue in a timely manner. The few devices currently purchased from other suppliers – a fraction of NHS usage – can continue to be purchased by hospital trusts as before.
What devices are included?
The new system covers all 'high-cost tariff excluded devices' set out in the List of High Cost Devices in the 2016/17 National Tariff Payment System. These are devices that are expensive and are paid for on top of the national price, or tariff, for the procedure in which they are used. This is because the devices are provided by a relatively small number of centres, and it is recognised that the costs would not be fairly reimbursed if they were simply funded through the tariff.
The initial implementation will focus on the following 17 categories:
    Three-dimensional mapping and linear ablation catheters (complex cardiac ablation)
    Aneurysm coils and flow diverters for intracranial aneurysms
    Bespoke orthopaedic prostheses
    Circular external fixator frames
    Bone anchored hearing aids
    Carotid, iliac and renal stents
    Deep brain, vagal, sacral, spinal cord and occipital nerve stimulators
    Endovascular stent graft
    ICD (Implantable Cardioverter-Defibrillator) ICD with CRT (Cardiac Resynchronisation Therapy) capability
    Intracranial stents
    Intrathecal drug delivery pumps
    Maxillofacial bespoke prostheses
    Occluder, vascular, appendage and septal devices
    Percutaneous valve repair and replacement devices (mitral/pulmonary valve)
    Peripheral vascular stents
    Radiofrequency, cryotherapy and microwave ablation probes and catheters
Introduction of the system
The first phase of implementation will be focussed on the 57 healthcare providers that account for over 90% of devices purchased each year. A later, second wave of implementation will see the remaining Trusts join in. The aim is for every Trust performing operations using these high cost devices to be using the new system by the end of 2016.
All providers who implant NHS-funded high cost tariff excluded devices will be moved to the new system, with NHS Supply Chain working with trusts to plan the transition.